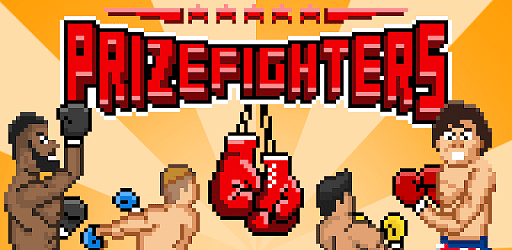 At the start of the game, the player gets to learn and understand the controls of the game, but after that, it is fight time. Simply put, the fighter throws punches base on the quadrant of the phone that is tapped. For example, tapping the upper left of the phone will throw a left head shot. However, blocking can be decided by the player if they prefer a swipe or double hold.
The graphics, as I mentioned earlier, bring back the retro and classic look of over the shoulder Punch Out! While I feel it is the perfect bridge of Punch Out! and Super Punch Out!, Prizefighters adds an extra element of building stats for your personal fighter. The options to be a power puncher versus a speed type or all-rounder, gives the player a lot more options when it comes to how they prefer to play.
Prizefighter career mode can be a little lackluster but climbing the ranks is a lot easier. While there is possibilities of moving up faster than one spot at a time, those that take their time climbing, develop a stronger fighter versus speeding through the ranks.
While there are ads that do spawn from time to time, the majority of the game is straightforward. Although I have not found an opponent online, Prizefighters does have other type of game modes to challenge the player.
IMO: The nostalgia factor alone makes you remember the good and bad points of classic games like Punch Out! Prizefighters gives off a lot of those same repetitive fights, only this game is a tad less predictable. It is enjoyable molding a fighter how you want, but to upgrade the fighter, it takes more money than the fights reward you with. Great game to rekindle and override those 1-hit KOs.